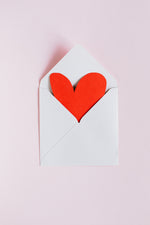 Hey Love,
We think it is about that time to start focusing on you! Focus on loving yourself, caring for yourself, creating healthier habits and encouraging yourself a little more. We know that with all the madness and chaos happening in this world you still must be a light that shines ever so brightly. There is nothing too hard for you to accomplish and it is never too late to make it happen. It is time you stop giving yourself excuses and start planning for the better version of yourself to finally make that grand entrance. Begin living the life you always imagined by taking small steps at a time to get to that point.
Break down what your day looks like- morning, noon and night or every hour if you need to.
Plan. Strategize. Go. Repeat.
Let go of those people/things that consume your energy-even if you are the one doing it to yourself!
Dodge any drama by all means!
Speak positivity into existence and remember to surround yourself with positive vibes only!
Research what avenues you want to take and read more on how to get there.
It is ok to ask for help! No one ever does anything completely solo.
Remember to be present and soak in the fun as life is going. Do not forget to live!
Your future is much more than the current moment 
You are responsible for getting you to that place you desire. Try your best to not be overwhelmed about what it looks like right now or when things don't go as planned. Stay humble and do unto others as you would have them do unto you (Love others in the process).😘
How can you love more? Comment below.